This specification provides design and application guidelines for the use of Cryogel® Z as thermal insulation, acoustical insulation and/or passive fire protection. It applies to piping, vessels, and equipment operating at below-ambient service temperatures.
Detailed drawings and instructions for installing Cryogel on complex geometries (e.g. flanges, valves, vessel heads, inside vessel skirt)
List of insulation accessories and suppliers to simplify the installation process
Guidance on metal jacketing installation, especially for fire protection or vertical installations when many more considerations need to be taken
These guidelines are not intended to be comprehensive, and other application options that are not listed may be appropriate. Please contact Aspen Aerogels, Inc. for specific recommendations.
Our technical services team updates these guidelines on a regular basis. By registering for this guide, you will receive the latest version as well as notifications for subsequent updates.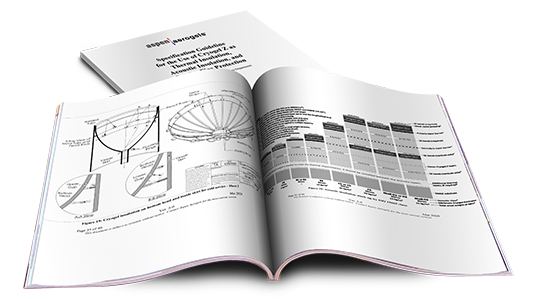 Note: Guidelines are not available for immediate download. Each request is hand-reviewed by our technical services team.