We Are a Technology Leader in Sustainability
Aspen's Aerogel Technology Platform® optimizes the performance and safety of electric vehicles and energy infrastructure assets.
For more than 20 years, global organizations have utilized Aspen's engineering expertise and advanced aerogel technology to help solve challenges in resource efficiency, electrification, and sustainability.

Your Partner in Solving the World's Toughest Challenges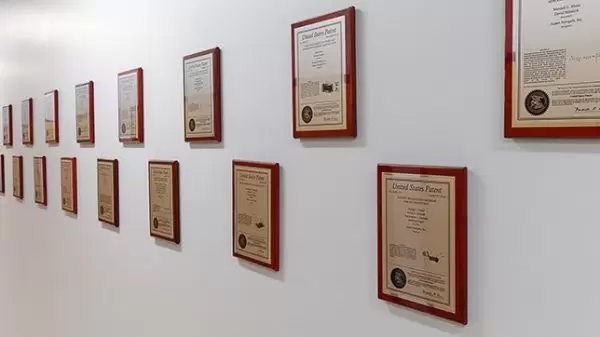 Aerogel Technology Platform™
Built on two decades of R&D investment, our Aerogel Technology Platform™ holds the potential to solve emerging global challenges and help contribute to a more sustainable future.   
Our advanced insulation products now help to promote the adoption of electric vehicles, improve safety in green buildings, enhance energy efficiency and support the availability of cleaner fuels in traditional energy markets.
Years of Research & Development

Million Sq. Ft.
Install Base

of 25 Largest Refineries Use Our Solutions
Quality Commitment
Aspen Aerogels is deeply committed to producing quality insulation materials and making continuous improvements for all of its customers across a range of applications and industries. Automated analyses of critical process parameters and production characterization within the onsite quality laboratory ensures control of process and product.
We are ISO 9001:2015 certified (certificate No. USA/QMS/000222) for our Northborough, MA and East Providence, RI facilities in an audit conducted by MS Certification Services PVT. Ltd. The scope of this certification includes all major business processes including design, manufacturing, fabrication, quality, supply chain, research and development, administration, sales, and marketing.
In addition, one of Aspen Aerogels manufacturing facilities has officially achieved IATF 16949 certification according to the automotive-specific quality management standard. With the new certification, Aspen is well positioned as a reliable, committed, and quality-oriented automotive supplier for its varied automotive customer base.
If you have any concerns about business conduct or legal compliance of Aspen Aerogels, please click here.